The term "pocket neighborhood" was coined almost thirty years go when architect Ross Chapin built the Third Street Cottages in Langley, Washington. In recent years, however, these small and intimate neighborhoods are seeing a surge in popularity across the United State and Canada.
They exist in urban, suburban, and rural neighborhoods and simultaneously offer a high level of privacy while maintaining a close-knit community feel. But these aren't the only benefits of pocket neighborhoods. Research has found that they have significant, positive long-term effects like better health, improved financial outlook for residents, and more.
In the sections that follow, we'll dive deeper into what pocket neighborhoods are, why people love them so much, and where to find pocket neighborhoods here in Ohio.
Quick Takeaways
Pocket neighborhoods are clusters of small homes built around common spaces.
Benefits of living in pocket neighborhoods include a sense of community, more efficient and environmentally-friendly living, lower costs, and shared amenities.
There are pocket neighborhoods near Dayton, Ohio in Yellow Springs and Centerville.
What are pocket neighborhoods?
Pocket neighborhoods are small clusters of homes surrounding common outdoor space. Homes built for pocket neighborhoods are usually built to be small and efficient, minimizing their physical and environmental footprint. The hallmark of pocket neighborhoods is the shared areas, where neighbors connect and work together to build and maintain strong communities.
Here's an example of a common pocket neighborhood layout: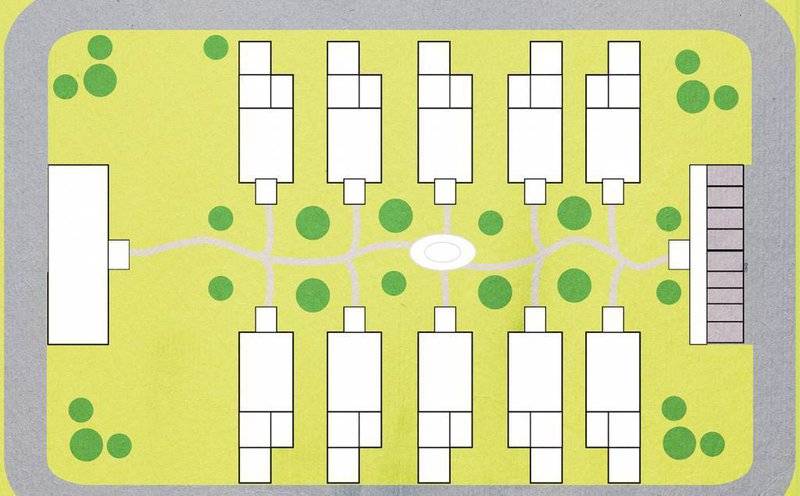 While pocket neighborhoods may seem like a growing new trend, they actually resemble the way people lived for centuries before modern property norms (like private outdoor space and dividing fences) emerged. Before that, humans clustered homes together intentionally for increased safety and shared community responsibilities.
Today, pocket neighborhoods provide a place for people who want this more connected type of living environment (while of course living in homes up to modern standards).
5 Reasons Everyone Loves Pocket Neighborhoods
Sense of Community
Pocket neighborhoods offer a close-knit community atmosphere, and it's one of the main reasons people choose them. Today's fast-paced, busy way of life can often leave people feeling secluded and disconnected from those around them. Pocket neighborhoods take residents back to times when people truly connected with their neighbors and supported each other.
This sense of community and neighborly living provides a sense of belonging that has a positive impact on mental health and emotional well-being. For residents of all ages — from seniors aging in place to young families raising children — community support makes life less stressful and more enjoyable.
Shared Amenities
Pocket neighborhoods have common spaces that also come with shared amenities for residents. Amenities can include shared buildings, storage sheds, pools, gardens, picnic areas, playgrounds, and more. Shared buildings often serve as a communal gathering space for events like potluck dinners, movie nights, game nights, exercise groups and more.
Pocket neighborhood residents share the responsibility of maintaining common outdoor spaces like gardens, parks, and open green areas. Neighbors also often share larger and more expensive items like grills, lawn mowers, and snow blowers. Some pocket neighborhoods even have shared fruit and vegetable gardens where neighbors work together to grow their own food.
Lower Living Costs
As any homeowner knows, house-related living expenses (like utility bills and landscaping) can really add up. Smaller homes, shared amenities, walkability, and efficient features all combine to create a lower-cost environment for residents of pocket neighborhoods.
Environmentally-Friendly Features
Homes in pocket neighborhoods are often built with the intention of reducing their carbon footprint and creating an environmentally-friendly community. They're usually smaller in size, and require less energy to heat and cool. Newer homes are often built with energy efficient features such as solar paneling or Energy Star certified appliances.
Pocket neighborhoods can also serve as a central point around which businesses are built, such as grocery stores, retail shops, preschools, sports facilities, healthcare offices and more. There is often increased walkability within the pocket neighborhood and these surrounding businesses, reducing carbon emissions from cars and public transportation vehicles.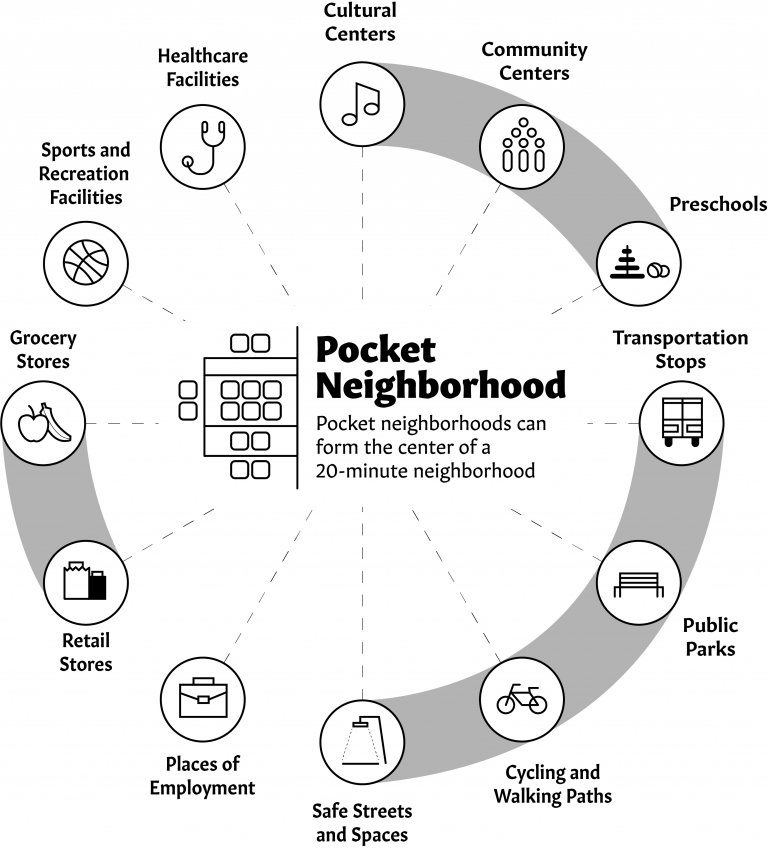 Efficient Living
Smaller homes built around common spaces means an opportunity to live a more efficient lifestyle. Outdoor upkeep is largely shared with neighbors. Smaller indoor spaces means less room for clutter and encourages a more minimalist lifestyle.
Energy-efficient features give homeowners the means to use less energy and lower bills. Walkability to surrounding businesses reduces the amount of travel required to run errands, grocery shop, or enjoy an evening out.
Pocket Neighborhoods Near Dayton, Ohio
Southwest Ohio is no exception to the pocket neighborhood trend! Check out these four pocket neighborhoods located right in the greater Dayton area.
Cornerstone Villas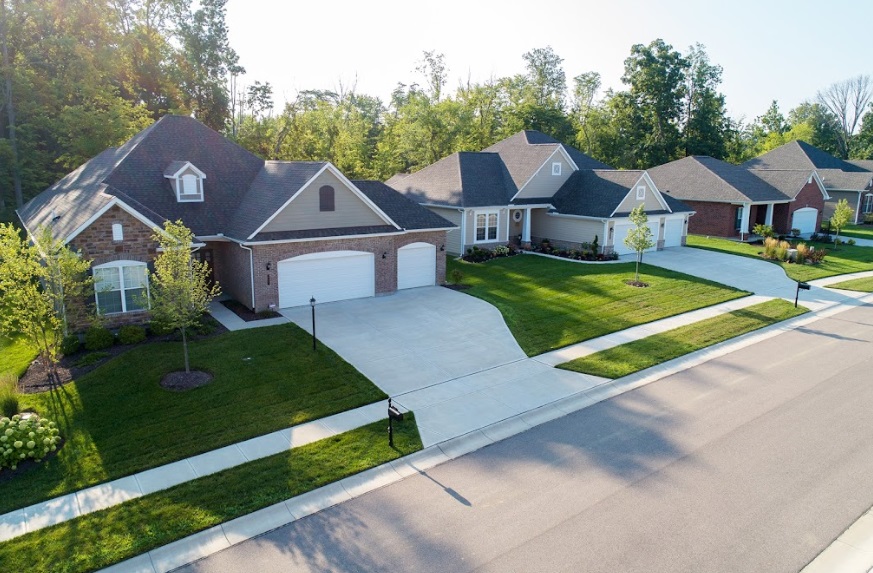 The Cornerstone Villas community by Oberer Homes is located in Centerville, Ohio and features 37 one-story patio homes with upscale finishes. Shared amenities include walking trails, park spaces, ponds, and an amphitheater.
The Community Gardens
The Community Gardens is a pocket neighborhood featuring rental properties for seniors in Springfield, Ohio. It was built specifically based on Ross Chapin's pocket neighborhood design principles and currently includes 50 properties constructed in pocket clusters.
Antioch College Village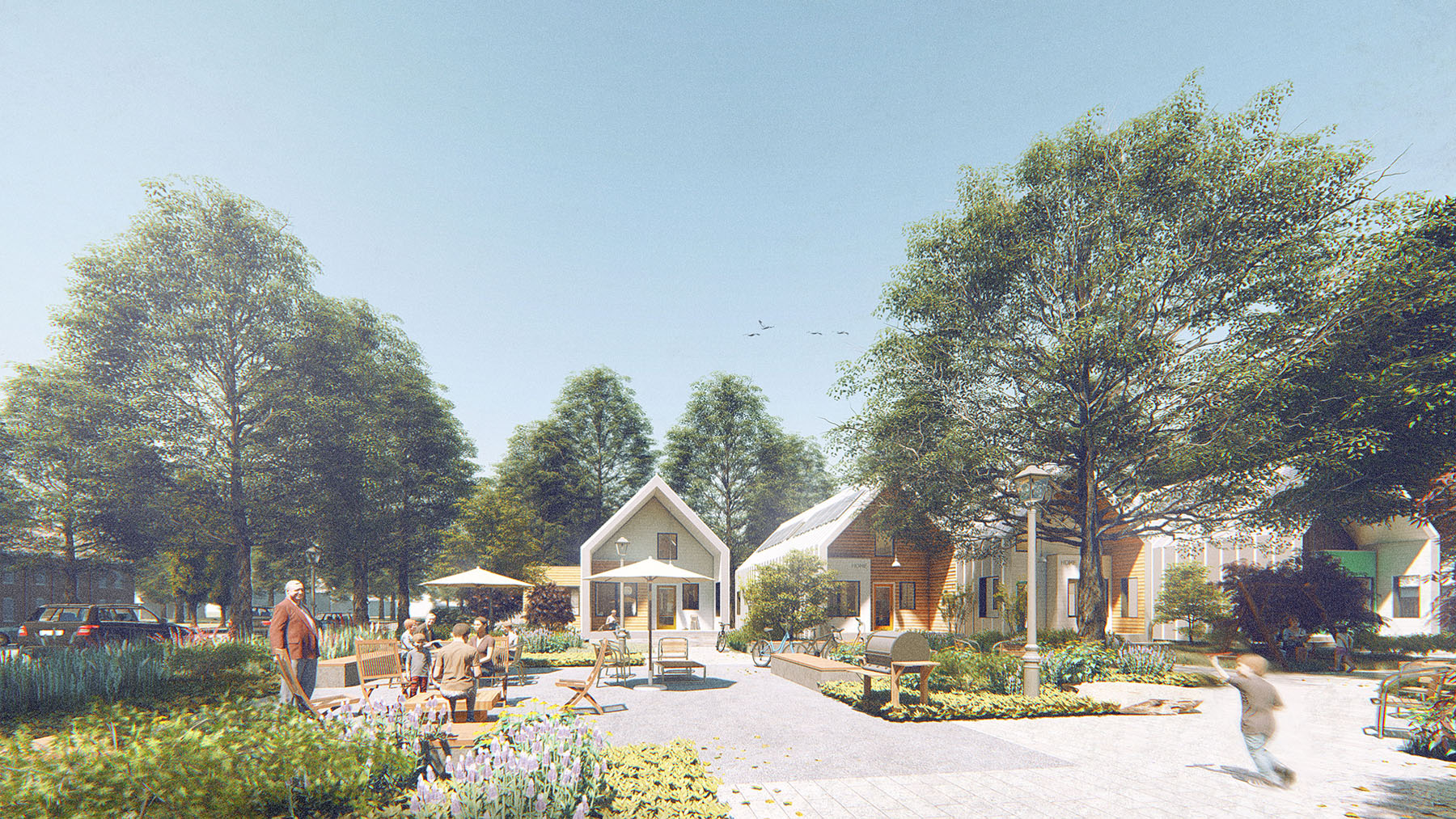 Antioch College in Yellow Springs, Ohio worked with McClennan Design to build Antioch College Village, a pocket neighborhood aimed at green living and strong community values. This pocket neighborhood allows for customization of homes depending on resident needs and preferences.
Glen Cottages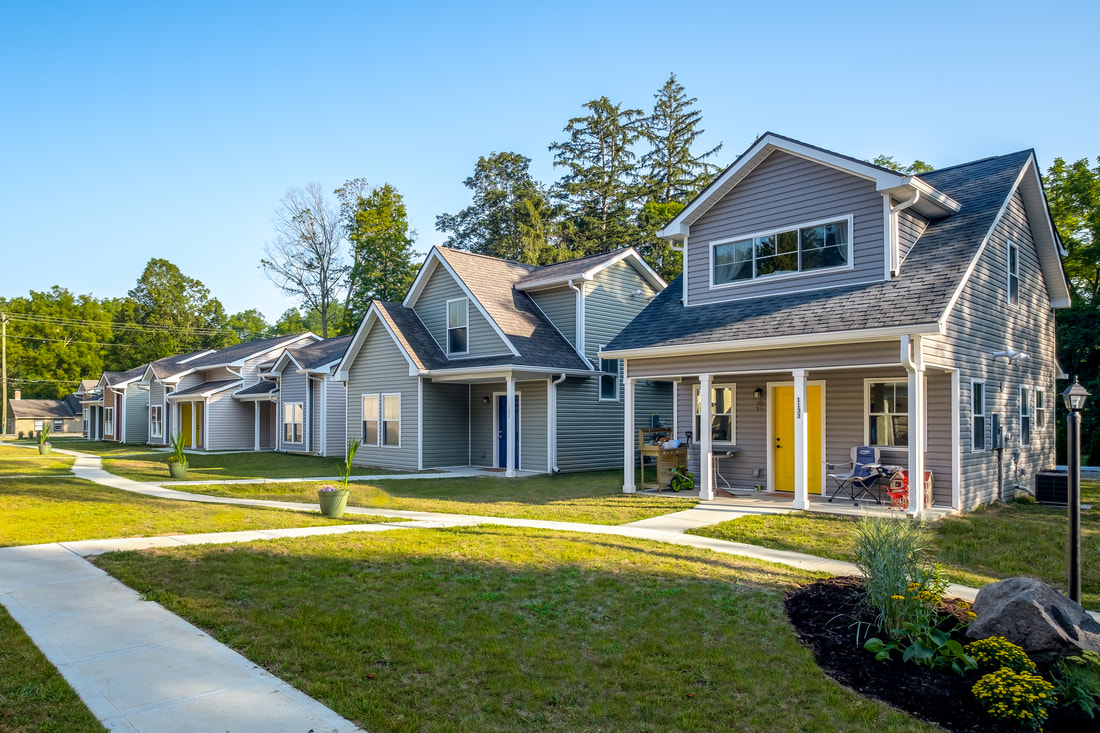 Also located in Yellow Springs is Glen Cottages, a newly opened pocket neighborhood development built to provide a quality affordable housing option for residents in the area. Glen Cottages features twelve permanent housing units.
If you're moving to the Dayton area, Oberer Homes can help you find the home that's right for you. Contact us today to get started!