When you think about Ohio, you may think of its most well-known metros like Cincinnati or Cleveland. Many overlook the hidden gem of Dayton, one of the smallest of the state's major cities but one of the best places to live, work, and make a home.
So where exactly is Dayton, Ohio? What county is it in? What is it like there? What do residents do for fun? Which neighborhoods are best? How much does it cost to live there?
In the sections that follow, we'll answer these questions and more! Read on for everything you should know about Dayton if you're considering a move to the area.
What county is Dayton, Ohio In?
Dayton is in Montgomery County, located in southwest Ohio. It's the fifth-most populous county in the state (as of the 2020 census), and is conveniently close to other metro areas in Ohio like Columbus and Cincinnati (both about an hour's drive) as well as cities in neighboring states such as Indianapolis, IL (2 hours) and Louisville, Kentucky (2.5 hours).
Montgomery County, Ohio is the self-proclaimed "Birthplace of Innovation," known for the many inventors who grew up in the area. Most notably are the Wright Brothers, who invented the world's first motor-operated airplane, and Charles F. Kettering (the electric automobile ignition, among other inventions).
Today, Montgomery County includes Dayton as well as popular suburban cities like Centerville, Oakwood, Huber Heights, and Kettering. It offers lifestyle options for every kind of preference — urban, suburban, or rural — and rich culture in each of its unique cities and townships.
Let's dive into some commonly asked questions about Dayton proper, county seat and the central hub of action in Montgomery County.
5 Commonly Asked FAQs about Dayton, Ohio
What is there to do in Dayton, Ohio?
Dayton, Ohio has no shortage of fun activities to suit every mood. Residents and visitors alike will love exploring its Five Rivers MetroParks, especially RiverScape MetroPark located right in Downtown Dayton. Enjoy river views, walking trails, shopping, and seasonal activities like live entertainment and outdoor festivals.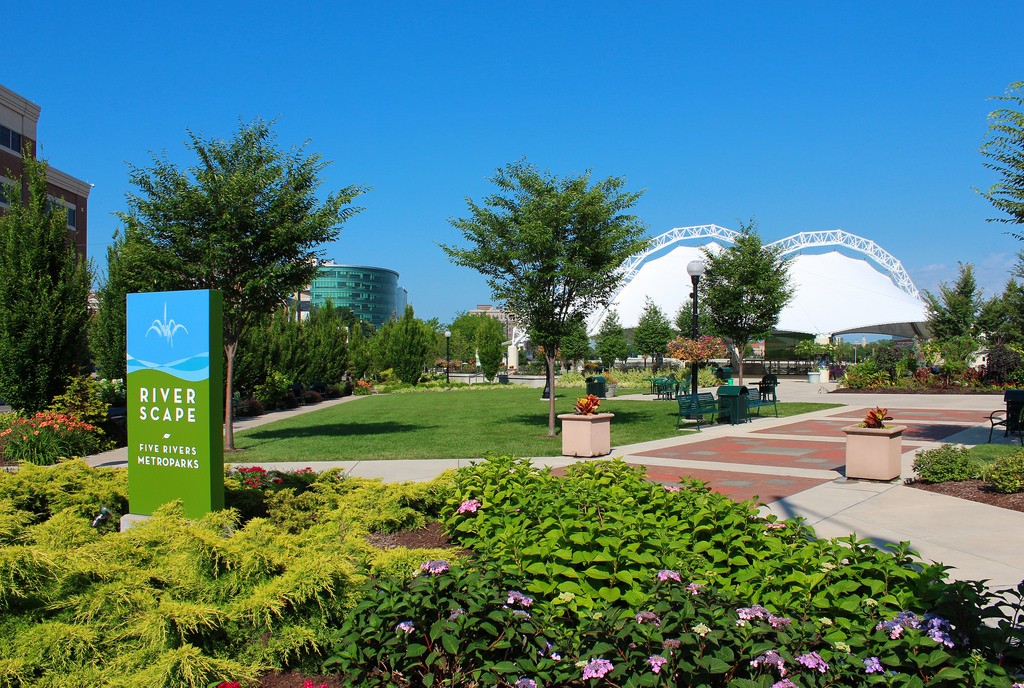 Nightlife in Dayton is active throughout the city. Try one of their well-known breweries or enjoy a night of gourmet eating at a Dayton restaurant. Looking for an activity for the whole family? One of Dayton's family-friendly restaurants may be more suitable.
Dayton's calendar of events has tons of other activities you can check out and enjoy, including cultural festivals and Gem City favorites like Out on 5th and First Fridays.
What are the best Dayton neighborhoods to live in?
Dayton, Ohio is truly a city of neighborhoods. The best one to live in will really depend on your lifestyle and your personal preferences. Downtown and the Oregon District are popular with young professionals who want to be in the thick of the city's nightlife action. South Park is great for those who still want to be close to Downtown but want a residential vibe. Patterson Park is perfect for finding a more suburban setting while remaining in Dayton proper.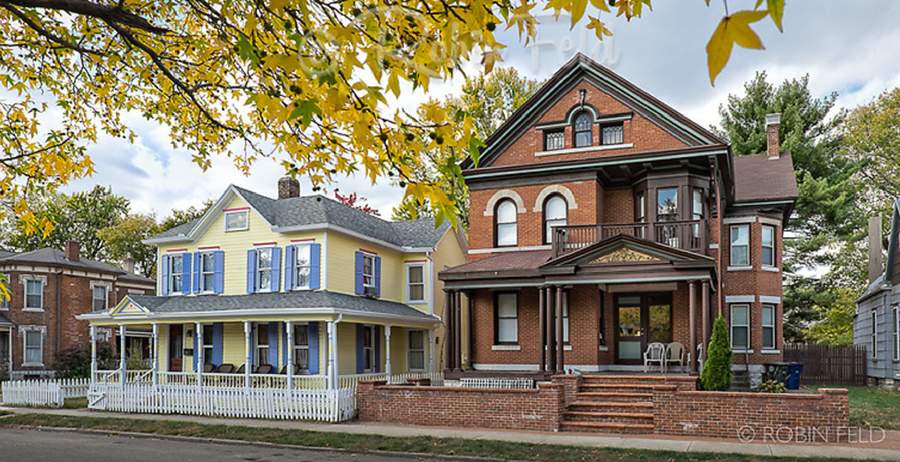 In short — there are tons of great Dayton neighborhoods to choose from. The key is to do your research and find the one that works for you!
How much does it cost to live in Dayton?
Dayton is one of the most affordable places to live in Ohio and in the United States. Its overall cost of living is 9% lower than the national average (32% lower for housing).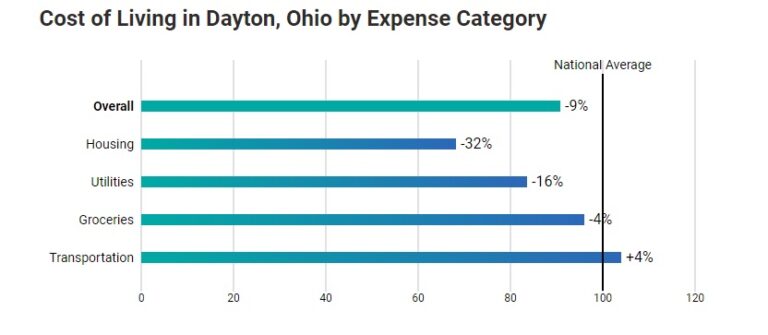 While your exact cost of living will depend on the area of Dayton or its surrounding areas where you choose to live, you can expect to pay less living in the Dayton area than you would in other popular cities across the country.
What kinds of jobs and careers are in demand in the Dayton area?
Dayton is a city of opportunity for professionals in many industries, but it's especially known for its plentiful career options in healthcare, military, and tech. It's home to the Wright-Patterson Airforce Base (the city's largest single-site employer) as well as two of Ohio's largest healthcare networks, Kettering Health and Premier Health.
Plus, Dayton's spirit of innovation is still alive and well in 2022 — it's recently been named the #1 city in the U.S. for rising tech talent, with a 31% increase in tech employment over the past 5 years and an 11% increase in tech wages. Move over Silicon Valley!
Check out more top jobs in Dayton, Ohio in our previous guide.
What suburbs are close and accessible to Dayton proper?
One of the reason's Dayton is so popular with young professionals, families, and retirees alike is because of the wide range of living options offered in the area. Suburbs like Centerville, Oakwood, Beavercreek, Kettering, and Bellbrook offer more outdoor space and common green areas, top school districts, and convenient access to Dayton metro for day trips or a quick commute to work.
Moving to Dayton?
Dayton is a great place to live, work, and call home. If you're thinking about moving to the Dayton area, the team at Oberer Homes can help you find (or build!) your dream home. Contact us today to get started!