Are you or a loved one a senior living in Dayton? The city and its surrounding areas offer a rich set of options for places to live, indoor and outdoor activities to enjoy, and social programs to join. We've put together a senior guide to living in Dayton that puts everything in one place. 
Read on to check it out!
Quick Takeaways
There are many senior living communities in the Dayton area, and most offer both independent and assisted living options.

Seniors can enjoy a wide range of indoor and outdoor activities in Dayton including museums, walking trails, gardens, classes, and seniors-only social events.

Dayton's Senior Resource Connection works to ensure seniors in the area always have access to lifes necessities and other services they might need.
Social Activities for Seniors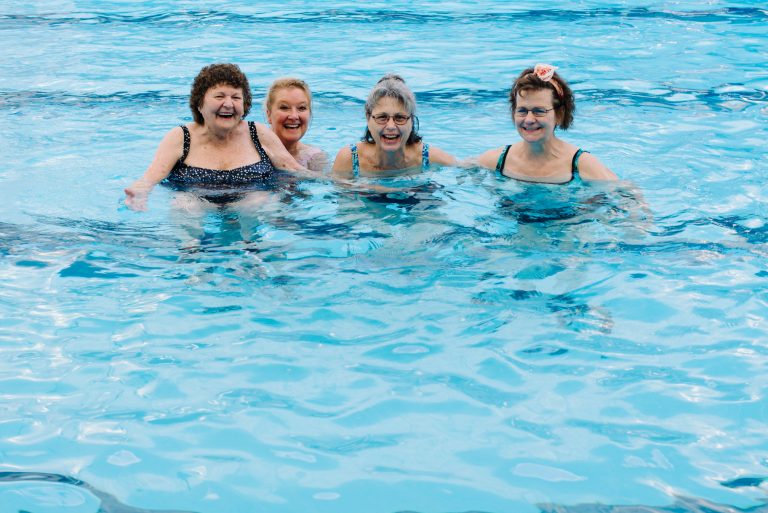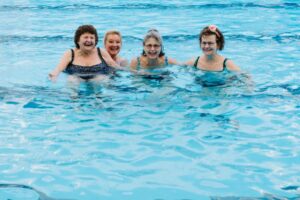 The City of Dayton's Recreation Services program offers a range of activities for Dayton residents age 55+, including bingo, exercise classes, socials, art classes, technology classes and more. Seniors in Dayton can also contact the recreation department for simple health checks such as blood pressure readings or answers to health-related questions. These programs provide a great way for Dayton seniors to enjoy enriching activities, meet new people, and stay connect to the community
Museums
Dayton is rich in history and interesting museums that have it on display, and seniors can enjoy relaxing outings to the city's museums. Known as an aviation capital, residents can enjoy the well-visited National Museum of the U.S. Air Force or Wright Brothers National Museum. The former also offers quiet and easy-to-navigate walking paths and outdoor space full of historical sculptures.
Other interesting museums in Dayton include America's Packard Museum and the Dayton Art Institute.
Outdoor Activities
Dayton has tons to offer for seniors who are looking to enjoy the outdoors. It's expansive riverfront space is getting a huge upgrade, but the city's Five Rivers Metro Parks provide plenty of opportunity to enjoy the water views and green spaces.
Explore one of Dayton's many walking trails to enjoy a leisurely stroll. If you like plants and flowers, Dayton also has a number of public botanical gardens that feature beautiful flowers and landscaping, not to mention a peaceful place to relax, meditate, or just enjoy some quiet time.
In nearby Kettering, the Parks, Recreation, and Cultural Arts Department offers a number of senior activities, including a comprehensive aquatic program. Water activities are a fantastic way to stay fit and exercise without putting stress on the body's joints. Seniors can participate in the Kettering program's swimming lessons or many water fitness classes, which include deep and shallow water workouts and aqua jogging or walking.
If water activities aren't for you, you can try some of the other activities offered like cooking, art, and technology classes.  
Charles I. Lathrem Senior Center in Kettering offers a number of social events and activities for seniors. Their schedule is jam-packed with scheduled cards and games like pool, bridge, rummy, pinochle and more (check it out below).
The center also hosts socials, Tasty Tour lunch and dinner trips, library resources, fitness classes, and wellness screenings.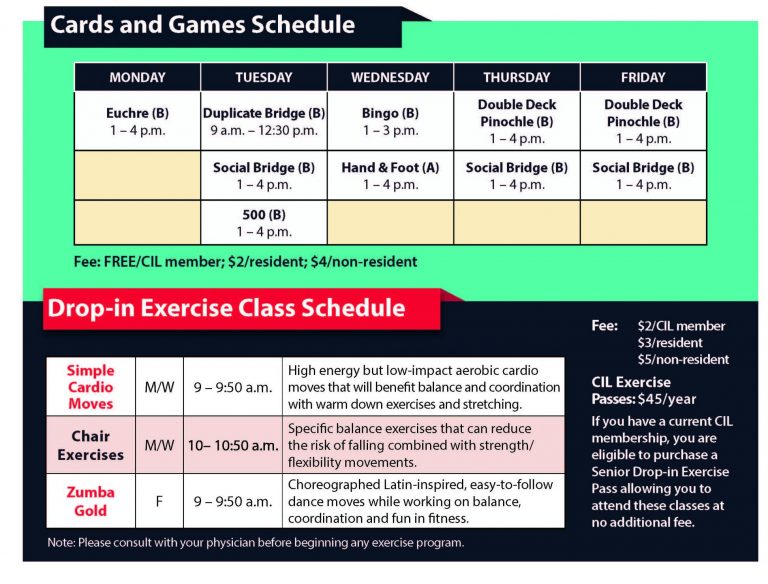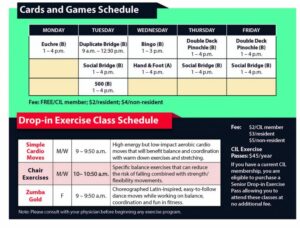 Other Important Resources for Seniors in Dayton
The Senior Resource Connection programs in Dayton operate to ensure that seniors in the area are never without life's necessities or the health and wellness services they need. Resources include:
Meals on Wheels service
Group breakfast and lunch dining events
Home healthcare services
Home cleaning and chores services
Caregiver support
Looking to Live in Dayton?
Oberer Homes can help you build your dream home with the floor plan, amenities, and functionality you need at every stage of your life. Contact us today to learn more!