In the United States, more and more families are choosing multi-generational living and seeking homes designed to accommodate this lifestyle. It's easy to understand why, too — families living in multi-generational homes report experiencing benefits like more time spent together, shared living costs, and closer family ties.
Depending on age, habits, abilities, and other needs, family members from different generations have different living requirements. That's why multi-generational homes built to accommodate large families and varying lifestyles are so important.
In this article we'll explore more about multi-generational homes, plus where you can find them in Dayton and the surrounding areas!
Quick Takeaways
Homes designed for multi-generational living have floor plans that intentionally balance shared and private spaces.
Universal design features are common in multi-generational homes to accommodate residents of all ages.
Multi-generational living has quadrupled in the United States over the past 50 years.
Neighborhoods like South Park and Patterson Park are good options for multi-generational homes in Dayton proper.
Dayton suburbs like Centerville, Beavercreek, Bellbrook, and Kettering offer more options for customizable multi-generational homes.
What are multi-generational homes?
Multi-generational homes are designed intentionally so that multiple generations can live under one roof. Common multi-generational scenarios include seniors who live with their children and grandchildren and parents whose adult children still live at home.
While any decent sized home may be able to fit multiple generations, a home specially designed for multi-generational living has floor plans that make it more comfortable and convenient. You can expect to find features like extra suites (often with their own bathroom and kitchens) to give every family their own space and universal design characteristics to make the home navigable for people of all ages.
As you can see in the sample multi-generational floor plan below, there is an intentional balance of shared and private spaces that allows for unintrusive shared living.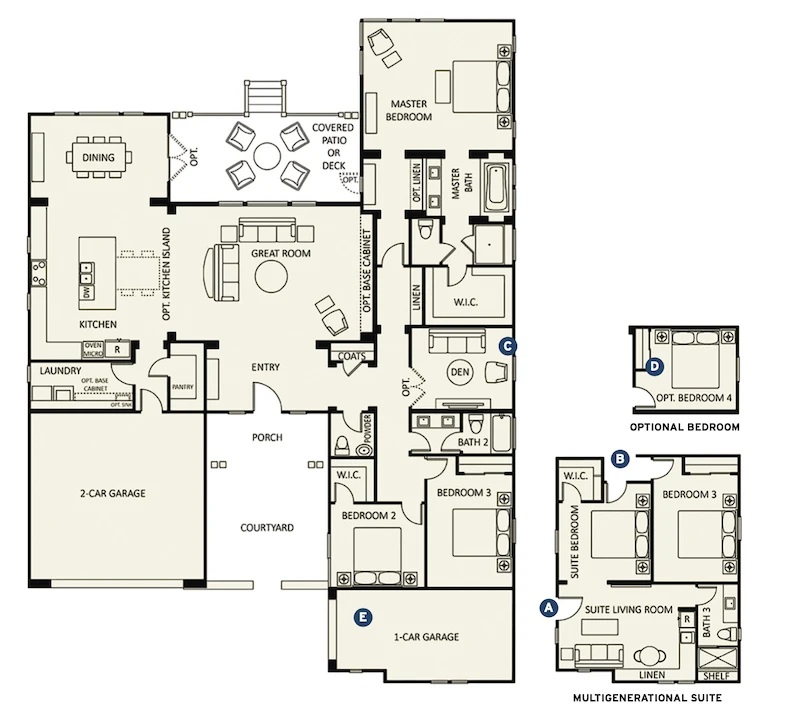 The benefits of multi-generational living are numerous for families. Grandparents can spend time with grandchildren and provide additional support. Aging parents can live more safely with their adult children helping them when needed. Families grow closer. Costs are shared and thus mortgages and bills are more affordable.
With these benefits in mind, it's not surprising to see that multi-generational living has been on the rise in the United States for more than 50 years. In fact, it's quadrupled since 1971.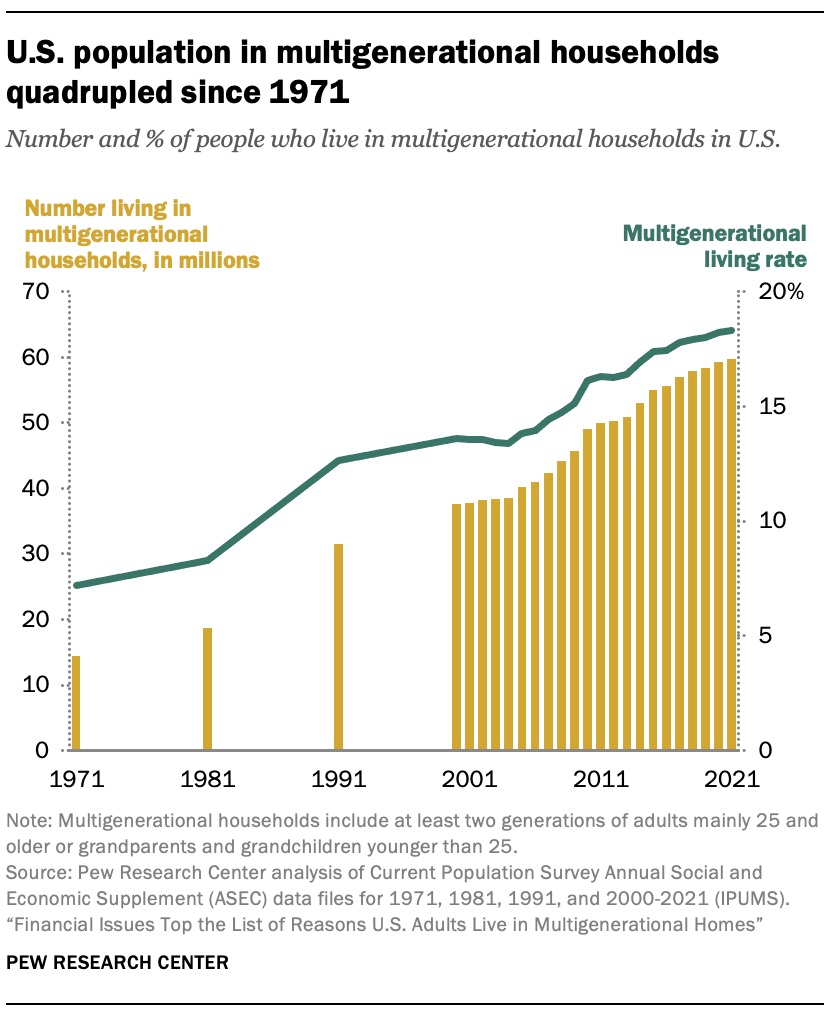 When asked for the reasons people live in multi-generational homes, finances topped the list, followed by caregiving and simply because "it's the arrangement we've always had."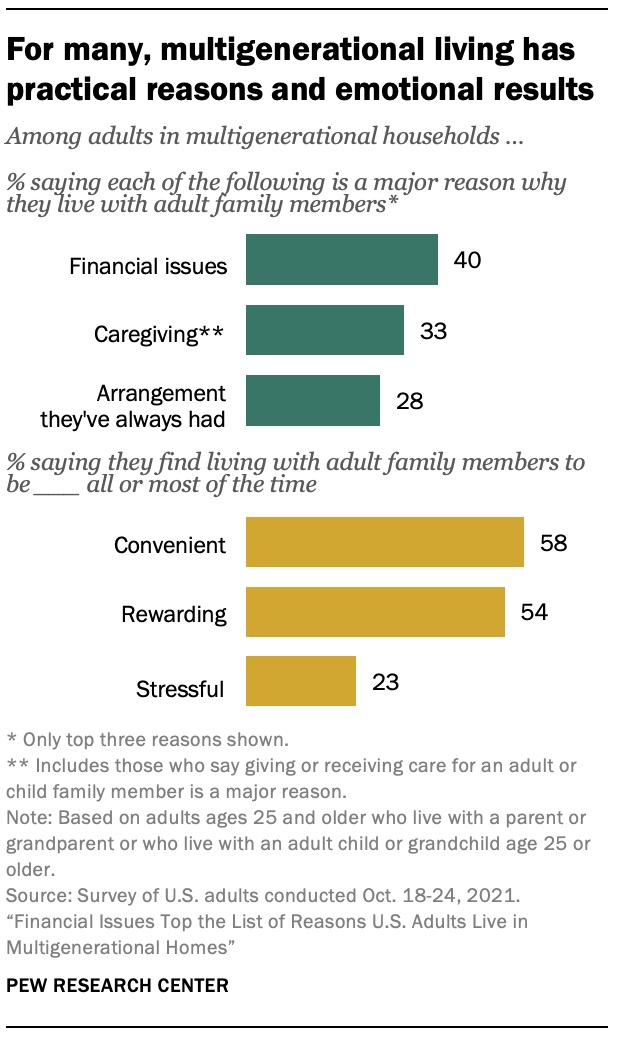 No matter the reason, multi-generational living is reported to be a rewarding experience by most of the people who do it.
Finding the Best Multi-generational Homes in Dayton
Neighborhoods in Dayton Metro
In Dayton you can enjoy urban living and have a multi-generational home at the same time. While Gem City's most central neighborhoods, like Downtown and Oregon District, feature smaller and denser home options, going a little farther out will give you options for more space and even a little bit of land.
South Park is a popular choice for families who want a more residential neighborhood feel but still want to be close to the Downtown action. Patterson Park is on the outskirts of Dayton proper and offers a more suburban feel while remaining inside the city limits. Both areas feature homes that are larger and can accommodate multi-generational families.
Note, however, that in the city it will be harder to find specially designed multigenerational homes. You're more likely to find a home that may be large enough to accommodate but won't have some of the specific features we covered in the last section.
Custom built multi-generational homes
For homes truly designed to be multi-generational, try some of Dayton's nearby suburbs, namely Centerville, Beavercreek, Bellbrook, and Kettering. All are just outside of Dayton and only about a 30 minute (or less) drive to Downtown. If people in your household commute to the city for work, these areas will still be convenient.
Every family is unique, and as we know, multi-generational households are all different. These suburbs feature more options for multi-generational homes that can be customized to meet your family's needs and preferences. You can choose things like floorplan, finishes, and other design and accessibility features.
To boot, many custom homes are built in communities that have amenities your family can enjoy together — outdoor spaces, pools, parks, and more.
Oberer Homes offers several custom homes that are multi-generational friendly, such as our Greyson and Bellamy options (pictured below).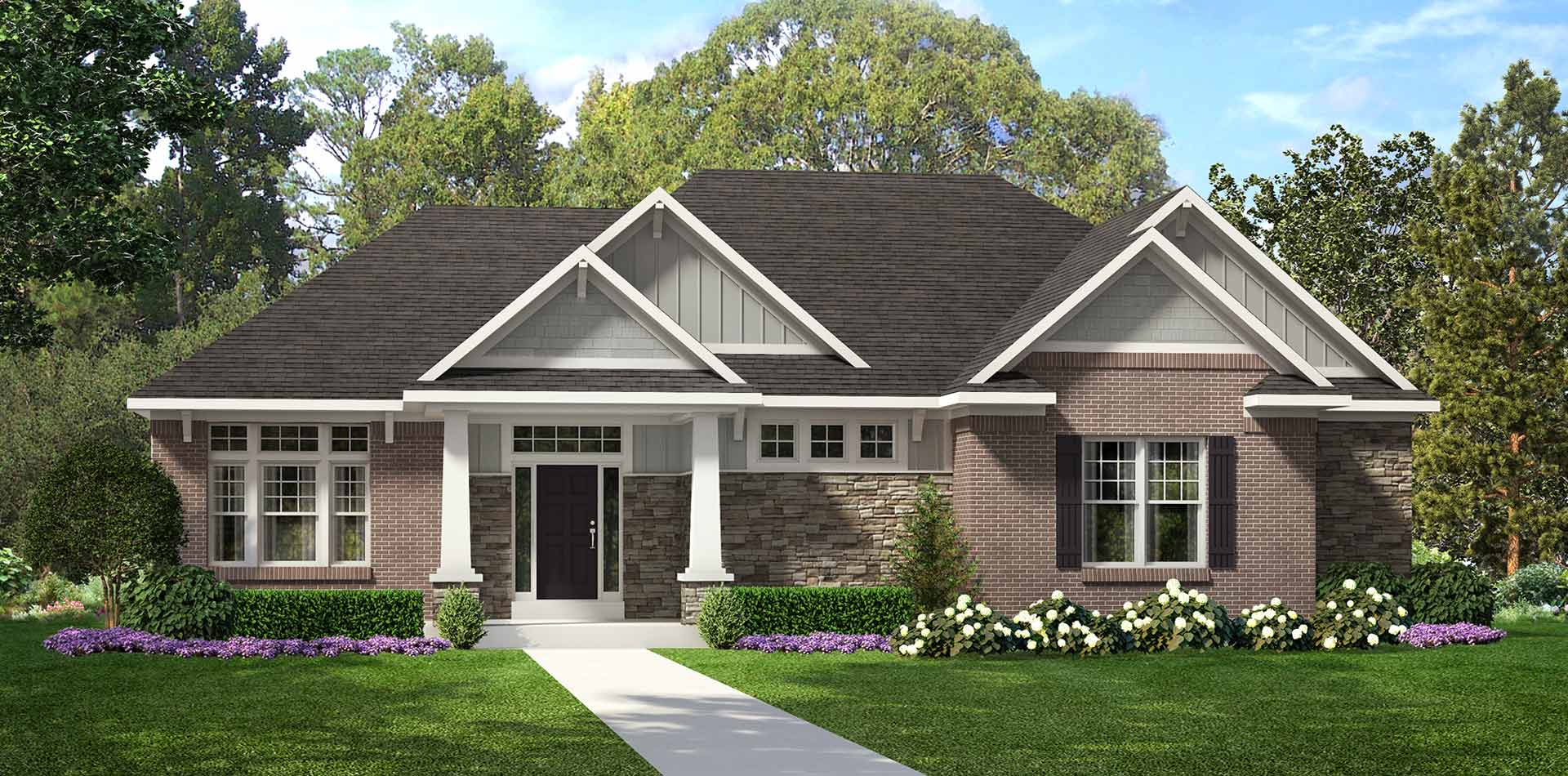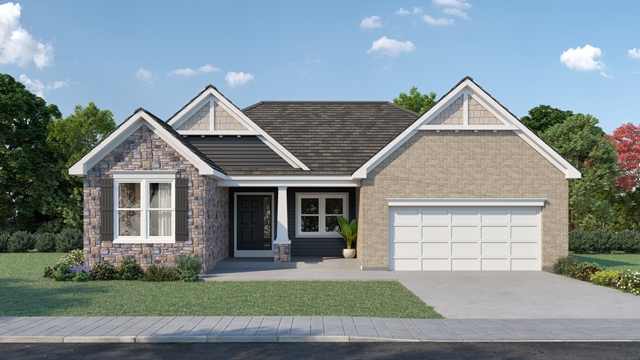 Find Your Dream Home with Oberer
The team at Oberer Homes can help you find (or build!) a custom home that is perfect for every generation in your household. Check out our floor plans and communities to learn more, or contact us today to get started on your search!